PSN hit with new security snag, but Sony says it was no hack
(Read article summary)
Part of the PlayStation Network went black again yesterday – an outage that Sony has chalked up to a 'URL exploit.'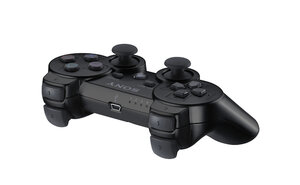 Newscom
Yesterday, part of the PlayStation Network – the gaming platform that recently has been rocked repeatedly by hacks and outages – went dark again. Multiplayer games never went offline, but Sony shut down an official website that allowed users to reset their account passwords. The closure attempted to plug a new online vulnerability.
"The exploit allows other users to reset your account password using only your e-mail address and date of birth," reports Ars Technica. "This personal data was made available to hackers during the initial PSN attack."
But not long after the website was pulled down to protect users, Sony rep Patrick Seybold took to the PlayStation blog to assure readers that –– "contrary to some reports" –– another breach had not taken place. "In the process of resetting of passwords there was a URL exploit that we have subsequently fixed," Seybold wrote. "Consumers who haven't reset their passwords for PSN are still encouraged to do so directly on their PS3."
---