Google+ iPhone app goes live
(Read article summary)
The Google+ iPhone app brings the new Google social network to the Apple touchscreen.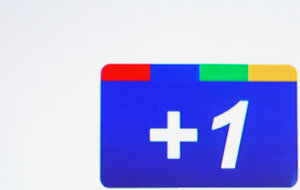 Newscom
Google+, the nascent social network from the folks at Mountain View, has finally arrived on the iPhone, in the form of a free app called G+. Judging by the screenshots, the software looks like a stripped down, more vertical version of the Web-based Google+. The Circles and the Sparks are all there. You can download the app here.
Over at TechCrunch, Erick Schonfeld is reporting that G+ got off to a bit of a rocky start. Apparently, the first iteration of the app was buggy enough that Google was forced to issue an update, which cleared things up – mostly. "After downloading the update, I couldn't sign in until I powered down my iPhone and started again," Schonfeld wrote. "But now the app is much more stable and I can actually try it out."
Google+ received a mild reception from critics when it was first released, but millions of users have signed up in recent weeks, boosting hopes among tech bloggers and journalists that we could eventually see a real horse race between Facebook and Google.
---