New Gmail: What you need to know
(Read article summary)
Google rolled out a new Gmail interface this week, bringing it in line with other recent redesigns. Here's your guide to getting around in the new Gmail.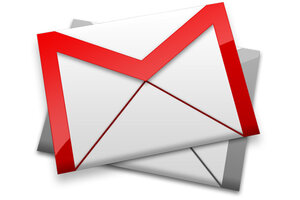 Google
Gmail is sporting a slick new look, and a few new moves to boot.
The mail makeover that Google teased back in July started rolling out on Tuesday, and most Gmail users (including those with Google Apps accounts) will notice an invitation to "try the new look" over the next few days. The changes are mostly cosmetic, but some of Gmail's underlying behavior has also been tweaked – and the new look-and-feel extends to some other Google services, too.
The first thing you'll notice when you look at your updated inbox is that the navigation panels on the left side – including labels and chat – now stay with you as you scroll. You can adjust the amount of space given to the list of chat contacts, or, if chat's not your thing, hide it entirely by clicking the icon in the lower-left corner.
In the upper-right corner, you'll also notice a gear icon that lets you adjust the density of these lists (as well as the rest of the layout) to "comfortable" (generous spacing), "cozy" (medium), or "compact" (very little space between lines of text). This is welcome news for anyone who needs to check Gmail from more than one platform, since you can adjust to fit a computer, browser, or smart phone.
---