PlayStation Vita, the Ferrari of portable gaming, costs $249
PlayStation Vita, once codenamed NGP, sports an OLED screen, motion controls, touch controls on the front and back, cameras on the front and back, Wi-Fi – and 3G mobile data for an extra $50. But how will the PlayStation Vita stand against the Nintendo 3DS?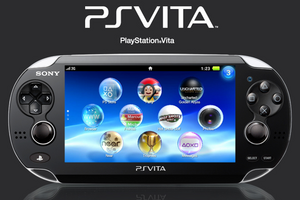 Sony
Sony Corp. on Monday took the wraps off its next generation portable gaming machine, PlayStation Vita, a touch-interface and motion-sensitive handheld that outdoes its workhorse PlayStation Portable and will go on sale before the winter holidays. Company executives have called the device Sony's biggest product launch since the PlayStation 3 five years ago.
The device will allow gamers to be connected with one another over cellphone networks and Wi-Fi hotspots, and use GPS location-tracking technology. In the U.S., Sony is partnering exclusively with AT&T Inc. for cellphone service.
The device, available for $249 for its Wi-Fi-only version, was unveiled at the Electronic Entertainment Expo, the video game industry's annual convention known as E3. A version that will also have cellphone service will retail for $299, and buyers will have to subscribe to a cellular data plan.
The handheld has front and back cameras, a touchscreen in front, a touch pad on the back and two knob-like joysticks. It will enable gamers to play against people using PlayStation 3 consoles over the Internet-based PlayStation Network, a system that was recently restored after being shut down due to a massive hacking attack.
---