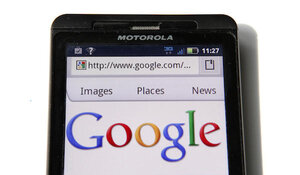 Reuters
Facebook may be growing in popularity, but Google is still the web brand to beat.
In 2011, 153.4 million U.S. people visited Google sites per month, on average, from home and work computers, and that makes the search giant the most-visited U.S. web brand of the year, according to Nielsen.
Facebook, however, was the second most-visited U.S. web brand and the top social network, averaging 137.6 million visitors per month, Nielsen found. In the social networking and blogs category, Facebook beat out Blogger, Twitter (and of course Google+) by massive margins.
Nielsen looked at web traffic from home and work computers from January through October 2011 to determine the top web brands of year. The company's data is limited to the desktop and does not include mobile visits, a category of growing importance as consumer browsing and social media behaviors switch over to mobile devices.
For comparison, Experian Hitwise published its list of most-visited sites and most-searched terms of the year, and gave Facebook the grand prize in both categories. Why the discrepancy? Facebook had more U.S. visits than Google.com, but if you combine visits to all Google properties — not just Google.com — Google actually had the edge over Facebook in 2011, according to Experian Hitwise. The companies are also measuring different things. Nielsen focused on individual visitors per month while Experian Hitwise looked at total visits for the year.
---