Where iPhone 5 fits in the latest lineup of phones, tablets
The iPhone 5 debuts amid new smartphones from Samsung and Google, and Windows 8 debuts on Nokia and Motorola. Amazon and others are introducing new tablets this fall.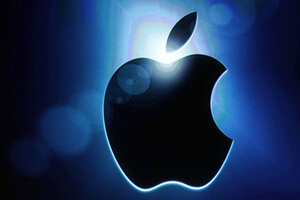 REUTERS/Robert Galbraith/Files
After weeks of speculation, anticipation and a dose of hype, Apple is widely expected to announce a new smartphone at an event in San Francisco on Wednesday.
Apple isn't saying anything about the topic of the event, but the email invitation it sent to reporters contains a shadow in the shape of a "5'' — a nod to the iPhone 5. It is being held in San Francisco at Yerba Buena Center for the Arts Theater, where Apple has held many product launches.
The new model is expected to work with fourth-generation, or 4G, cellular networks. That capability is something Samsung's Galaxy S III and many other iPhone rivals already have. A bigger iPhone screen is also possible. The new model will likely go on sale in a week or two.
RECOMMENDED: 20 Tips & Tricks every iPhone user should know
Apple Inc. also plans to update its phone software this fall and will ditch Google Inc.'s mapping service for its own, as a rivalry between the two companies intensifies.
In a related development, Google said Tuesday that it is releasing a new YouTube app for the iPhone and the iPad. The changes come amid the expiration of a five-year licensing agreement that had established YouTube as one of the built-in applications in Apple's mobile devices.
---