O3b Networks: A far-out plan to deliver the Web
Are 16 satellites the answer to reaching 3 billion people?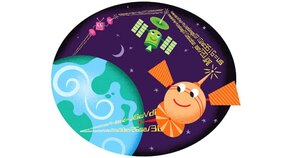 Scott Wallace/Staff
Greg Wyler worked in Rwanda from 2004 to 2006, trying to stitch together a modern Internet infrastructure for the African country, finally putting itself back together after a devastating civil war.
But no matter how hard he tried, Mr. Wyler realized there was a problem beyond his control: At some point, he had to connect his in-country network to the outside world. Satellite links were far too expensive and designed for one-way television broadcasting, not two-way Web traffic. And land lines were far, far away.
"You needed to be able to reach all the way across Africa ... to where the global Internet was," he recalls. In the United States, the challenge was often to connect "the last mile" to a home or business. In Africa, Wyler realized, the problem was "the first 5,000 miles."
Today, Wyler is back in the US with a fresh perspective on the problem. Instead of slugging it out on the African landscape, the high-tech entrepreneur will attack from space. His new company, O3b Networks, plans to launch 16 satellites into low-earth orbit around the equator, opening up inexpensive Internet access to billions of people in remote parts of Africa, Asia, the Middle East, and Latin America.
O3b is short for the "Other Three Billion," the nearly half of the world's population that has little or no access to the Web.
---