All-you-can-eat entertainment, all for the cost of an Internet connection
Column: Forget the movie theater. Forget cable. Your computer has all the movies and shows you need.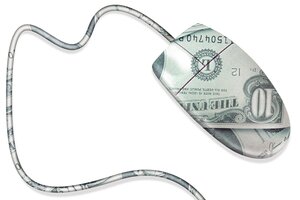 Rick Nease/Detroit Free Press/NEWSCOM
If you're anything like me, you're looking for every way you can to trim a few dollars here and there. Buying in bulk. Finding the cheapest gas in town. Combining trips to make errands more efficient.
In my family, one of the expenditures that was the hardest to cut back on was entertainment. We enjoyed going out to movies or buying the newest DVD for the kids. But we've even cut back on these amenities.
Now that I've pulled it off, here are ways to get back some of that entertainment value – all for the cost of an Internet connection. There can be small additional costs, yes. But you can determine which of those costs you can afford, while still giving your family a few treats.
Let's start with the obvious: YouTube. I'm not talking about the videos put up by college students or overzealous political types – although they do have their moments. No, I mean the good stuff. For instance, I discovered the other day that James Burke's amazing series "Connections" is available on YouTube. I'm a huge Monty Python fan – most of their better skits are free online. There is also the YouTube Screening Room, where new films are featured every two weeks. (This week it's the documentary about America's obsession with food, "Super Size Me.")
---