Baby named 'Hashtag' draws Internet fame, ire, skepticism
Media outlets introduced the world to Hashtag Jameson, a baby girl reportedly named after Twitter's #.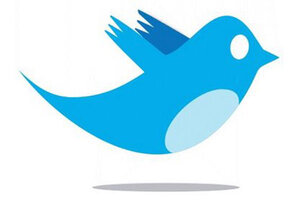 Twitter
Meet the trending infant Hashtag Jameson.
The mother reportedly posted a photo of her sleeping baby girl on Facebook with the caption: "Hashtag Jameson was born at 10 oclock last nite. She weys 8pounds and i luv her so much!!!!!"
On Twitter, people use hashtags (or the # symbol) to mark keywords and trending topics. They range from the general – people might add #obama to Twitter posts about the president – to the quirky and esoteric – such as #broncobamma from the finals weeks of the 2012 election.
This infant's photo is now buzzing all over the web. However, it seems that no one can confirm her name. It's unclear if "Hashtag" is a legitimate name from a Twitter super fan, an Internet hoax, or, as the Huffington Post put it, "a very unfortunate typo."
Whatever the case, the photo went viral in less than 24 hours after first appearing on the website Awkward Messages, which rounds up odd Web posts and photos.
As skepticism stewed online, many people took to Twitter to argue a parallel question: Is "Hashtag" an appropriate name for any baby? The conversation quickly adopted a hashtag of its own, #babyhashtag.
---