Top Bing and Google search tip: Cut to the chase
When using Bing and Google, eliminate words that search engines will regard as noise, or that introduce ambiguity.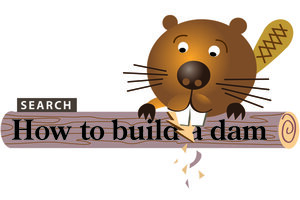 John Kehe/Staff
Americans make 16 billion online searches a month. That number is way higher than it needs to be, suggests Frederick Savoye, general manager of Microsoft's search engine, Bing.
The problem: People aren't very good at telling Google, Bing, and Yahoo what they want. Only a quarter of searches are really well worded, Mr. Savoye says. And, unhappy with their initial results, Bing users wind up refining their queries 50 percent of the time.
So what do power searchers have that most people lack? Primarily, it's thrift.
A scientific paper asking the same question found that the fewer words you type in, the better. Researchers at the University of Massachusetts tried plugging in various permutations of the same search terms to see which offered the best information on British-Argentine affairs.
Starting with "define Argentine and British international relations," they shaved off and swapped out words, rating the results of each attempt.
In the end, the most effective search was only two words, "britain argentina."
"The best query, also among the shortest, did not have a natural language flavor to it," says the paper. "It however had an effectiveness almost 50% more than the original query."
---