Designing the places we wait
New book on lobbies and waiting rooms explores the creative beauty of spaces for times in between.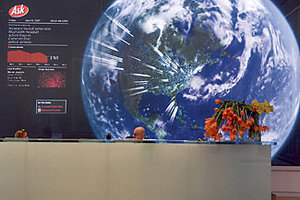 courtesy of thomas mayer/harper collins
As frenetic as the pace of our lives has become, we can't escape the often maddening experience of waiting – for hotel check-ins, dental appointments, school registration, job interviews, and more – in public lobbies or waiting rooms where time, to use Shakespeare's pithy phrase, "goes on crutches." Since lobbies and waiting rooms are places of such concentrated, emotionally charged experiences, you might believe architects and their clients would place a prime value on designing them to comfortably fit with our ever-evolving needs. Yet lobbies and waiting rooms are often treated superficially by building owners and architects. Building exteriors capture public gaze first – and glittering iconic facades can easily become budgetbusters, leaving inadequately funded lobbies lackluster by comparison.
---