Books about new architecture and design that stretch the imagination
Spinning structures, China's dizzying new urban designs, mind-bending high-tech, and not-so-big apartments.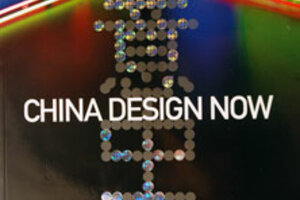 REVOLVING ARCHITECTURE: A HISTORY OF BUILDINGS THAT ROTATE, SWIVEL, AND PIVOT by Chad Randl (Princeton Architectural Press)
If architecture inevitably invites expanding our perspectives of ourselves and the world, the concept of buildings offering 360-degree panoramic views should have been a wild success. Instead, revolving buildings over the centuries and across cultures have been the most exotic of oddities. The Seattle Space Needle has been the most successful building of this type in history, having attracted over 45 million visitors since 1962. Yet several of its rotating restaurants have failed, a commonplace among high-rise rotating eateries. Randl, a graduate student in architectural history, writes with winsome affection, astute erudition, and gentle wit about rotating restaurants, sanitariums, jails, and apartment buildings in this generously illustrated, mind-boggling survey. These aren't mere musings about eccentric designs. There's a sharp subtext here about why failed designs resurface periodically despite abysmal track records in terms of widespread public acceptance. Blind faith in technological progress, symbolized by revolving architecture, is far from an exotic subject.
MAD DINNER: THE FIRST BOOK FROM MAD, CHINA'S HUNGRIEST ARCHITECTS edited by Brendan McGetrick and Chen ShuYu (Actar)
Suppose you wanted to explain how your innovative architecture firm operated within the context of the world's most turbulent and complex construction zone, China. The young iconoclastic architects of Beijing-based MAD responded to this challenge by creating a collective self-portrait as dizzying as their urban designs. Written in the form of imaginary dinner conversations with real people in and beyond Beijing, including a taxi driver and hairdresser, as well as MAD architects, the result is a kaleidoscopic, vibrantly dramatic slice of how iconoclastic architecture is actively reflecting and shaping a new society. Consider this book a tasty and unpredictable intellectual banquet.
---
Follow Stories Like This
Get the Monitor stories you care about delivered to your inbox.