Aussiewood reinvents itself
In push to create more international hits, Australia's film industry is reorganizing and offering hefty rebates for new productions.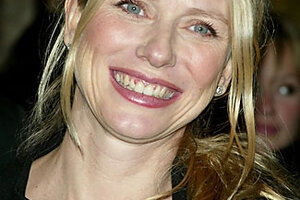 NEWSCOM/ap
BEFORE AUSTRALIAN cinema faded into obscurity this century, it seemed to have everything going for it. For starters, the vast but sparsely populated continent has launched a disproportionate number of A-list actors: Mel Gibson, Naomi Watts, Heath Ledger, Russell Crowe, Nicole Kidman, and Cate Blanchett. Australia has produced directors of the caliber of Robert Luketic, Peter Weir, Gillian Armstrong, and Phillip Noyce. And, fittingly for the nation that created the world's first feature-length film, its cinematic legacy includes "Picnic at Hanging Rock," "The Man from Snowy River," "Muriel's Wedding," and "Shine." Indeed, "Babe" was so popular worldwide that its talking pig briefly threatened to eclipse the wallaby as Australia's most famous animal.
Nowadays, films from Down Under are going, well, down and under. Much of Australia's top talent has decamped to Hollywood. Antipodal films are rarely screened overseas. And, at a time when domestic film industries across the world are luring audiences away from Hollywood fare, home-grown Australian films accounted for less than 1 percent of the country's total box office in 2008 – the lowest share in 30 years.
---