Six Picks: Recommendations from the Monitor staff
Norah Jones's latest CD, a contemporary 'Alice in Wonderland' on the Syfy Channel, acclaimed Pixar-animated movie shorts on ABC, and more.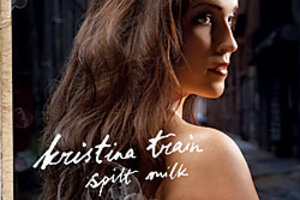 Blue Note Records
Soulful singer
Though she's already being compared with Blue Note label-mate Norah Jones, newcomer Kristina Train sounds more like a rambunctious younger sister, raised on Aretha Franklin and Dusty Springfield records. Her debut "Spilt Milk" is a corker, laced with sweet Southern soul and gospel. Produced in London by the same team that brought us Duffy, Corinne Bailey Rae, and James Blunt, the CD's emotional, octave-jumping numbers would challenge even the most seasoned singer on her best day. Train seems undaunted, as she delivers gem after gem.
A different Wonderland
TV producer Robert Halmi Jr. has made a career of updating and re-imagining classical literature. He's put his stamp on everything from the "The Wizard of Oz" to "Arabian Nights." Now, he puts his particular imprint on Lewis Carroll's classic "Alice's Adventures in Wonderland," in a new, four-hour mini-series called "Alice," which airs on the Syfy Channel Dec. 6 and 7. The modern tale takes a very contemporary American Alice through a looking glass into a hair-raising journey.
---