Top Picks: Whale exhibit, 'The Passage,' veggie swaps, and more recommendations
'Whales Tohorā' at Boston's Museum of Science, Justin Cronin's vampire saga 'The Passage,' veggietrader.com for backyard vegetable growers, and more top picks.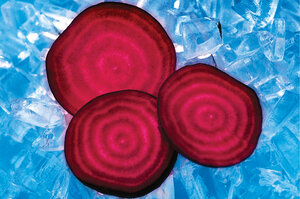 Newscom
Dive deep with whales
"Whales Tohorā" at Boston's Museum of Science brings the hidden world of the great mammals to the surface. With a whale lab where you can build a virtual robotic dolphin to the sound chamber where you can hear their rumbles and clicks to a film about whale-riding tribes in New Zealand, you learn the natural and human-related threats to the species. Created by the Museum of New Zealand Te Papa Tongarewa, the exhibition travels to the Ontario Science Center in Toronto after leaving Boston Sept. 14.
Shades of nature
Summer rays need summer shades. Go back to stylish basics with Shwood sunglasses from Portland, Ore., "born from the limb of a Mandrone tree." Using both exotic and everyday woods such as maple, wenge, and zebrawood, these artisans craft one-of-a-kind eyewear that shows off their artistry as well as nature's timeless design.
A vampire saga with real bite
---