Top Picks: Art on the big screen, PBS's raw look at Syria, and more
Josh Groban sings at Lincoln Center, Beat Making Lab follows musicians and educators as they teach music to students around the world, and more top picks.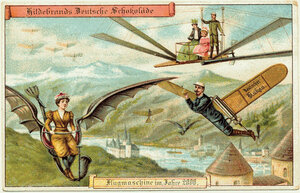 Courtesy of Paleofuture.com
Worldly beat box
PBS Digital Studios is now hosting an ongoing series, Beat Making Lab, focused on world music. The online series follows two musicians and educators as they travel the world, providing tips and tools to underserved communities, helping them make music of their own. The newest episode debuts "Cho Cho Cho," a song created during a visit to Goma, Congo. Watch online at http://youtu.be/yGlD41XvJvU.
Art on the silver screen
If you'd rather sit and munch popcorn instead of walking through a gallery to view art, then head on over to your local movie theater for three art events this year. Exhibition: Great Art on Screen begins April 11 with a behind-the-scenes tour of the Édouard Manet show now at London's Royal Academy of Arts. Hosted by art historian Tim Marlow, "Manet: Portraying Life" includes interviews and background information that bring this French artist and his work to life. The next two showings will focus on Edvard Munch (June 27) and Johannes Vermeer (Oct. 10). Find a participating theater at fathomevents.com.
Flying machines
A German chocolate company created futuristic postcards in 1900 of what it imagined the world would look like in 2000. The images are amusing and oddly prescient, showing innovations that are fairly true to life today, such as moving walkways, snow-creating machines, and commonplace air travel. Check them out at http://bit.ly/futurepostcards.
Josh Groban Live
---