'The Amazing Spiderman' star Rhys Ifans talks about his villainous role as the Lizard
(Read article summary)
'The Amazing Spiderman' star Rhys Ifans discusses why Spiderman is more accessible than other superheroes and what sets the Lizard apart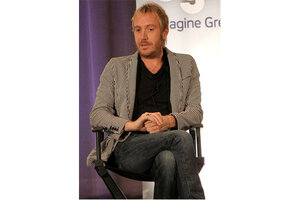 By Rae Hanson/RanZag
While it's true that 2011 was a banner year for superhero films – Green Hornet, Thor, X-Men: First Class, Green Lantern, and Captain America – 2012 is destined to be a banner year for major superhero films like The Avengers, The Dark Knight Rises, and The Amazing Spider-Man.
Speaking of the Spider-Man reboot, Rhys Ifans – the man who's playing Spider-Man's kindest rogue, Dr. Connors (A.K.A. The Lizard) – recently spoke in detail about his role in the upcoming film.
On what makes The Lizard so special – courtesy of MTV Splash Page – Rhys Ifans said:
"The majority of comic book villains are pure evil, but Curt Connors is an exception. Curt Connors is a good man who initially wants to save the world but he gets hungry and greedy and reckless and he pays the price for that."
---
Follow Stories Like This
Get the Monitor stories you care about delivered to your inbox.