Herman Melville book 'Moby-Dick' on screen stretches from Gregory Peck to 'Futurama'
(Read article summary)
The Herman Melville book 'Moby-Dick' has been parodied on TV and several directors have tried to capture the classic novel on film, though no movie version has quite attained classic status.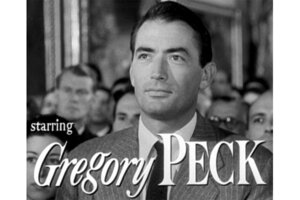 You doubtless know the classic beginning line, "Call me Ishmael," and the Herman Melville book details that follow: the main character, sailor Ishmael; the ship he travels on, the boat known as the Pequod; the mysterious Captain Ahab and his obsession with capturing a whale known as Moby Dick.
With much of the story taking place on the ocean, a massive whale serving as one of the main characters and a whirlpool featuring as part of the story's dramatic conclusion, "Moby-Dick" doesn't exactly scream "movie adaptation," but that hasn't stopped Hollywood directors from trying.
The story's first appearance in theaters came in 1926 with the silent movie "The Sea Beast," a story which bore similarities to Herman Melville's tale but was in fact a loose adaptation. In "Beast," Ahab, played by Shakespeare legend John Barrymore, falls in love with a girl named Esther who is later repulsed by his peg leg when Ahab's right leg is lost after he falls into the ocean with Moby-Dick. To those familiar with the novel, "Beast" would feature a surprise twist ending – unlike Melville's story, Ahab returns safe from his quest. Barrymore returned for a 1930 version of the story titled "Moby Dick," which remade the story with sound but follows the same plot as "Beast."
---