Upgrade your culinary skills while on vacation.
Try taking a cooking class with a regional chef.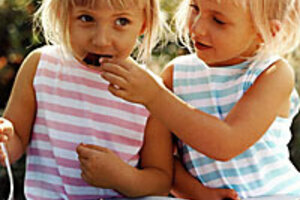 Courtesy of St. Regis Hotel
Americans have become much more adventurous about food and cooking. They eat out more than ever before and, as a result, they've become more familiar with dishes from other countries and with different ways of cooking.
"I'd love to be able to prepare that at home," people might say after a wonderful restaurant meal. For them, such cooking may seem beyond their culinary capabilities. But it needn't be. Learning to cook impressive meals doesn't have to mean taking a week's (or month's) worth of classes. Around the country, many chefs offer short cooking programs that can, if you like, be combined with a vacation.
On June 25, I wrote about two recreational cooking schools that are included my upcoming book, "Gourmet Getaways." To guide you to the goal of culinary finesse, here are two more.
The Washington Hotel Culinary School, Washington Island, Wis.
Visitors to Washington Island at the northern tip of Wisconsin's Door County have an unexpected surprise awaiting them. They will discover a bucolic and historic fishing and agricultural community committed exclusively to the sustainable food movement.
At the center of this movement is the Washington Hotel Restaurant and Culinary School, run with typical Midwestern graciousness by chef-proprietor, Leah Caplan.
---