Coca-Cola recipe uncapped?
(Read article summary)
Coca-Cola recipe: NPR's 'This American Life' may have stumbled upon the recipe behind the world's most popular drink. The Coca-Cola recipe has been guarded since the 19th century.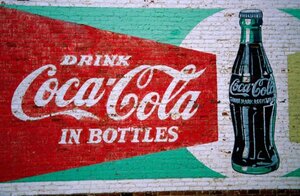 Richard Cummins/Lonely Plan/Newscom
Last weekend, "This American Life," a weekly hour-long radio show produced by Chicago Public radio and hosted by Ira Glass, revealed that it had stumbled across what looked like the Rosetta Stone of the soft-drink world: Coca-cola's secret "Merchandise 7X" formula.
The "secret" has been published before in 1979 in the pages of the Atlanta-Journal Constitution, which is where a staff member of "This American Life" spotted it. A reporter for the Atlanta-Journal Constitution had written an article about Coca-Cola after finding the formula printed in a leather-bound notebook that belonged to an Atlanta pharmacist named R. R. Evans, who was also a friend of pharmacist John Pemberton.
Pemberton is credited with creating the original Coca-Cola formula as a cure-all for a wide assortment of ailments including, morphine addiction, dyspepsia, headaches, and impotence. Coca-Cola, a brown syrup combined with the ever-popular tonic water, first went on sale to the public in 1886. It was just one of the cure-all drinks of its time, another being the equally long-lasting Pepsi (1893), also intended to soothe indigestion troubles (dys-PEPSI-a, get it?).
---