Planning a vegetable garden this year? Consider cabbage.
(Read article summary)
Cabbage is often-overlooked gem in vegetable garden.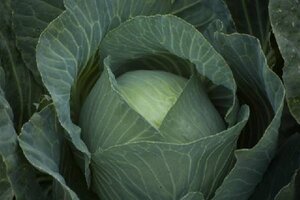 Courtesy of Karan Davis Cutler
I didn't make any resolutions on New Year's Day but I did eat cabbage. That's because cabbage is reputed to bring prosperity. And to ensure that the roof of your house won't blow off.
We spent a boatload of money to have our roof replaced in 2009 and we are perched on a windy site, so we could do with both the prosperity and the guarantee against gusts and gales.
Although I don't dote on cabbage, as the Greeks and Romans are said to have done, I do give it more respect than did the 17th-century herbalist Nicholas Culpeper. He focused on its flatulence-producing effect, writing that "Cabbages are extremely windy… as windy…as can be eaten, unless you eat Bagpipes or Bellows."
Culpeper might have been less faultfinding had he known that raw cabbage is one of the garden's best sources of Vitamin C — more per calorie than orange juice — and an excellent source of dietary fiber. It's also a vegetable recommended for losing weight, although I wouldn't wish a cabbage soup diet on anyone. Nor do most doctors.
Cabbage was one of the vegetables brought early to North America, first to Canada in the 16th century by the French navigator Jacques Cartier. It's been largely uphill since then. Despite the many ways it can be prepared in the kitchen — a Google search of "cabbage, recipes" turns up 3,410,000 — cabbage gets little respect from gastronomes.
---