Want an easy-care rose that's also beautiful?
(Read article summary)
The Buck rose is hardy and beautiful. It's an easy-care rose that's proven to thrive in areas with hot summers.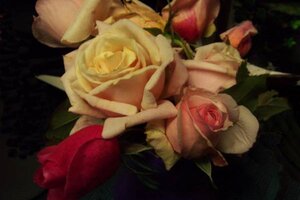 Courtesy of Donna Williamson
When spring comes, it comes in a mad rush. As a garden designer and coach, this is a busy time of year for me.
But today, I canceled my scheduled task – looking for invasive plants under big deciduous trees at a lovely property – due to high winds. So I had some unexpected time for my own garden.
Today I pruned my Buck roses. If you haven't met them yet, you're in for a treat.
Griffith Buck hybridized roses in Iowa for many years and tested them by placing them outside the greenhouse with no special care. If they survived the hot, humid summers without developing blackspot and other leaf-dropping diseases, the plants might make it through the winter and then, get a name.
Dr. Buck is no longer with us, and he gave away many of his roses, but folks all over the country are tracking them down and propagating them for us.
Buck's 'Quietness', an exquisite white shrub rose, has just been named as the top rose by the New York Botanical Garden rose folks. Other favorites of mine include 'Hawkeye Belle', 'Allamand-Ho','Distant Drums', 'Country Dancer', and 'Winter Sunset'.
---