When to divide perennials
(Read article summary)
Answers to your questions about when to divide perennials. Is it best to divide in spring or fall, and should you avoid dividing some perennials?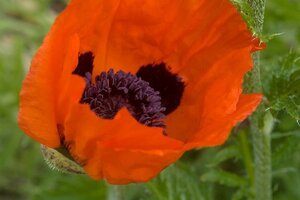 Courtesy of Karan David Cutler
The traditional advice is to divide spring-flowering hardy perennials in fall, fall-flowering perennials in spring.
That works fine for the most part, but winter comes early in my New England garden and gives divisions little time to reestablish themselves. So I like to divide perennials in spring. It's the season when I may have less time, but when both the plants and I are most energetic.
Warm-weather gardeners [PDF] may be on slightly different schedules than we are in Vermont, but North or South, East or West, all divisions require a bit of pampering until their roots can take hold.
One warning accompanies dividing in spring: Some perennials, especially those that bloom in spring or very early summer, may not flower the first season after being divided. I sometimes wait on those plants and divide them after they stop blooming.
Do the plants really need dividing?
Dividing perennials is a drain on my time and energy, so I don't do it unless the plant needs rejuvenating, it has outgrown its space, or I want more plants. I know when I'm up for the job: an overcast day when I can dig, divide, and replant before nightfall.
It's equally important to recognize plants' signals that it's time to divide. Plants with fewer or small flowers, plants that have lost vigor, plants that flop open at the center, plants with dead centers — all are signs that a perennial needs to be divided.
Some perennials — gooseneck loosestrife (Lysimachia clethroides) is a good example — spread so aggressively that I have to rein them in almost every year. And many vigorous perennials, such as New York asters (Aster novi-belgii), garden phlox (P. paniculata), and sneezeweed (Helenium autumnale), need frequent renewal and control, every three or four years in my garden.
---