In a season of underdog triumphs, Oscar contenders jostle for 'little guy' status
The history of the Academy Awards suggests that Hollywood loves a good Cinderella story. Will this year be any different?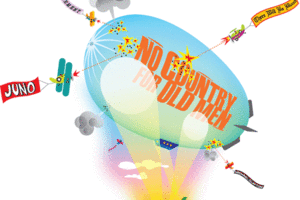 Scott Wallace - staff
From politics to pigskins, pooches, and pop culture, America loves its underdogs. Whether it's come-from-behind kids like Barack Obama and Mike Huckabee; Herbie Hancock's unlikely triumph at the Grammys; the New York Giants snatching last-minute victory from the undefeated New England Patriots; or Uno, the modest Beagle pup who took "Best in Show" at Madison Square Garden, this is the season of the Cinderellas.
Not a surprise, then, that every Oscar nominee wants to be positioned as the underdog. Especially since all-too-many front-runners in past years have failed to cross the finish line in first place. (Remember how "Brokeback Mountain" was considered a shoo-in for the Best Picture of 2006 only to be upset by "Crash"?) As handicapping for Sunday's Academy Awards race intensifies, the value of the "humble" nominee is clearer than ever. When it comes to being the unassuming stepchild in Hollywood, there's more at stake than a glass slipper. The right kind of "Oscar whisper" can mean tens of millions of dollars at the box office, not to mention a statuette.
---