Movie review: 'Art & Copy'
Documentary falls for advertising's first trick.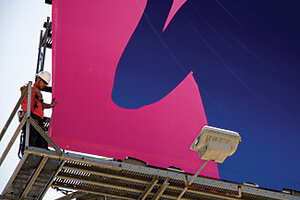 Courtesy of Michael Nadeau / Art and Cop
Long before "Mad Men," the advertising profession occupied a special, not very desirable place in the American consciousness. "Will Success Spoil Rock Hunter?" (1957) and the sublime "Lover Come Back" (1962) raked the industry over the coals. For a later, hipper audience, "Putney Swope" (1969) and "How to Get Ahead in Advertising" (1989) did the same – but with New... Improved... Rakes! and Hotter... 50 percent Brighter... Coals! Films like "12 Angry Men" (1957) and "Joe" (1970) used this professional designation as a shorthand for capitalism at its slickest and shallowest. Even Cary Grant's Roger O. Thornhill (the "O" stands for "nothing," he quips) in "North by Northwest" is besmirched with the label: He may be a charmer, but he's also (at the start) as slick and shallow as the rest.
So maybe it's time to look at the positive side of an industry that – Doug Pray tells us in his new documentary "Art & Copy" – is projected to be doing half a trillion dollars' worth of annual business by 2010.
Pray barely gives us any pre-1960s history, skipping from cave drawings in the first scene to the current day Wieden & Kennedy firm in the second. He's only concerned with the past 4-1/2 decades, during which, he proposes, a number of particularly talented figures from the creative side of the old agencies broke away and revolutionized the business.
---