Sundance: Glitz gets low profile as festival goes back to basics
Documentaries were the winners this year with films about Pat Tillman, cane toads, and a cautionary tale about Facebook called 'Catfish.'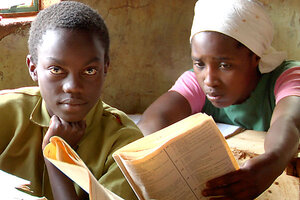 Courtesy of HBO
Glitz is out, art is in. Not just any old art – cutting-edge art. This is the clarion call at this year's Sundance Film Festival, which kicked off Jan. 21 and wraps this weekend.
Just in case festivalgoers aren't getting the message, screenings are routinely preceded by onscreen exhortations to rebel. The word "buck" is a mainstay. The festival program guide begins, "This is the renewed rebellion. This is the recharged fight against the establishment of the expected. This is the rebirth of the battle for brave new ideas." In other words, don't expect, as in the past, to see Paris Hilton in her parka slinking into a stretch Hummer. It's back-to-basics time for the largest, and also the coldest, indie film festival in the world.
One might take the cynical view that the recession, and not a higher calling, has something to do with this scaling-back mentality. But it's certainly been true over the years that Sundance, in ski-mecca Park City, Utah, has doubled as a romping ground for the terminally hip. John Cooper, Sundance's new director, is looking to end all that.
It was bound to happen anyway. The body count of high-rollers and studio-exec types, for example, is down this year, and so is the consequent star wattage. In the old days, the success of the festival was often judged, to its detriment, by the number of sales it racked up. Now buyers are cautious, and there are fewer of them. Many of the studio "specialty" divisions, which were set up to distribute small-scale offbeat fare, have closed down or been marginalized.
---