Under Fire: Journalists in Combat: movie review
'Under Fire' is sometimes difficult to watch, but addresses the essential questions raised by the high death rate of journalists in war zones.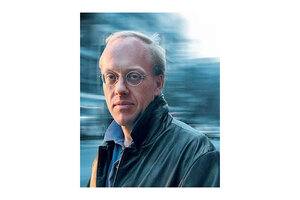 By Chris Hedges
The sometimes agonizingly powerful documentary "Under Fire: Journalists in Combat" is built around some staggering statistics: Only two journalists were killed in World War I. Sixty-three lost their lives in World War II. And in the past two decades, almost one journalist per week has been killed.
In Iraq, the most lethal of war zones for journalists, the total killed is close to 200, which exceeds the toll for journalists from both world wars and Vietnam combined. The International News Safety Institute now counts 1,397 media professionals dead in the 10 years from 1996 to 2006 in 105 countries. This is not even to mention the numerous kidnappings and incidents of torture.
To understand why reporters on the front lines are in such increased danger, and to comprehend how they cope with their lives, director Martyn Burke interviewed a broad range of journalists, male and female, from outlets ranging from The New York Times and Reuters to the Canadian Broadcasting Corporation and The Associated Press. For insight, he brought in psychiatrist Dr. Anthony Feinstein, who has written extensively on the subject and treats journalists healing from trauma.
The film, which was recently shortlisted for an Oscar for best documentary, could have used more testimony from those who have successfully recovered and how they did it, and more information about how state and federal institutions are coping (or not coping) with the rehabilitation process. But the movie is nevertheless an eye-opener.
---