The 25 best movie musicals of all time
From the Sharks and Jets squaring off to Maria flinging her arms out as she twirls on a mountaintop, movies have long been full of stories in which characters suddenly launch into song. Which are the best ever made? The American Film Institute ranked its top 25. Here are their picks.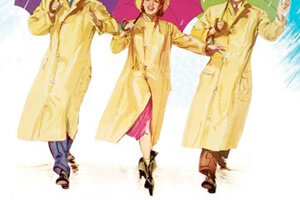 1.

'Singin' in the Rain'

The 1952 film was directed by Stanley Donen and Gene Kelly and centers on Don Lockwood (Kelly), a silent-film star who finds his career threatened when movies switch to "talkies" and the nails-on-a-chalkboard voice of his female costar (Jean Hagen) could torpedo their newest film. To save their movie, Don, musician Cosmo (Donald O'Connor), and Don's girlfriend, Kathy (Debbie Reynolds), work to change the movie to a musical, with Kathy's skilled singing voice dubbing over that of Don's costar.