Wildlife that can take the heat
Special features allow the animals of Death Valley to thrive in the hot, dry desert.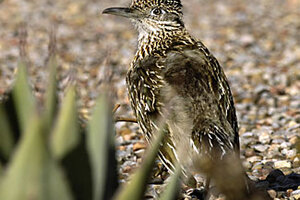 Andy Nelson/The Christian Science Monitor/FILE
It contains the lowest place in North America, reaching 282 feet below sea level. The temperature once reached 134 degrees F., and in the summer the ground can be hot enough to fry an egg. It averages less than two inches of rain each year. It's called Death Valley – but this national park near the California-Nevada border is teeming with life.
"In theory there should be nothing that should live in Death Valley," says Jim Cornett, a desert ecologist, consultant, and author of books on Death Valley. But, in fact, "there's quite a bit of life."
From kangaroo rats to roadrunners, many animals have found ways to adapt to the harsh conditions. But that doesn't mean it's easy. Here are the survival secrets of five animals that thrive in Death Valley.
Kangaroo rat
The kangaroo rat can go its whole life without ever drinking water. But "they require just as much moisture as any other animal does," Mr. Cornett said. This means it has to find unusual ways to get water, as well as ways to conserve it.
The kangaroo rat is one of many animals that escape the heat of the desert by going underground. They dig burrows and spend up to 23 hours of every day there where it's much cooler.
At night, when a rat comes to the surface to get food, it bounds across the desert like a kangaroo, finding seeds that it can bring back to its burrow and eat. These seeds help the rat get enough moisture to survive.
Foraging for food can be dangerous, though, since the rat's predators are looking for food as well. Fortunately, the rat has an unusually large chamber in its ear that helps it hear low-frequency sounds, such as a crawling rattlesnake or an approaching owl.
---