Thanks, Bobby Fischer
The grandmaster spurred my interested in chess and surprisingly, Latin.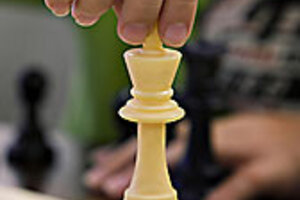 NEWSCOM
It's funny how things work sometimes.
For instance, if Bobby Fischer hadn't traveled to Reykjavik, Iceland, to take on Boris Spassky in the world's most celebrated chess match in the summer of 1972, I never would have gotten the opportunity to learn Latin at my junior high school in Medford, Mass.
Sounds like a real non sequitur, I know, but hear me out.
For starters, you don't have to be a chess geek to remember the American grand-master Bobby Fischer.
In his time he elevated the game to unprecedented levels of popularity, thanks to his spectacularly bold play and dazzlingly eccentric behavior. (He passed away only last year back in Iceland.)
Anyway, after a lot of prematch wrangling, mainly over prize money, Fischer agreed to meet Spassky for the World Chess Championship in the remote venue of Reykjavik. The first game took place on July 11, 1972.
I'm not exactly sure what my summer vacation routine consisted of back then, but I'm pretty sure that it included large amounts of what today would be called "unscheduled time."
As a result, I spent countless hours watching the World Chess Championship on Channel 2, Boston's PBS affiliate.
---