Columbine: 10 years later
How lives changed in the decade after a school shooting.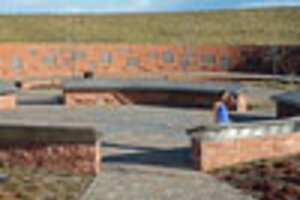 Melanie Stetson Freeman /Staff
"We are Columbine." Before April 20, 1999, it was a high school spirit chant shouted at assemblies and pep rallies. Ten years ago, however, Columbine changed and the world changed.
Two students rampaged through Columbine High School, killing 13 before turning their weapons on themselves. "We are all Columbine" the phrase became. The 10 years since have brought school shootings deadlier than Columbine. Yet Columbine remains the world's most iconic school shooting, its name affixed to all those that have followed.
A return to Colorado's Jefferson County finds that the emotions of 10 years ago still animate each day. For former student Devon Adams, hearing about a school shooting overseas can feel so raw that she closes her office door to avoid people. Former Columbine teacher Rich Long now mows a golf course because, after the shootings, "it was time for me to get out of that profession."
"Some people did not want [the shootings] to define them," he says. "But ... I think it changed everybody."
For Mr. Long, Ms. Adams, and Kirsten Kreiling – who knew no one at Columbine and yet took it upon herself to raise $1 million for the memorial – April 20 is an anniversary that marks a fulcrum in their lives. And Adams thinks that's the way it should be. "If Columbine did not change people, then it's a really sad commentary on them," she says.
---