Scientists hack into cars' computers -- control brakes, engine
Two sets of researchers have shown that cars' onboard computers can be vulnerable to hackers. Cars remain safe, they say, but the studies show that flaws need to be addressed soon.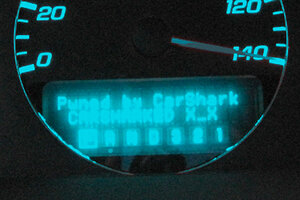 Yoshi Kohno
It sounds like a Hollywood movie: cybercriminals in a van use a laptop to hack wirelessly into the computer-controlled systems of the car on the road ahead. In seconds the target car's engine, brakes, and door locks are under their nefarious control.
It doesn't take a great script writer to figure out what's next – except that it's not the movies anymore. It's real – well, almost.
Hackers aren't taking over our cars just yet, but without tighter computer security they be able to before too long, research conducted by scientists at four universities indicates.
For example, scientists hacked into a car's computer system by commandeering the wireless tire-pressure monitoring signal of a target vehicle – all while driving at more than 60 miles per hour, according to a joint study released Thursday by Rutgers University and the University of South Carolina.
The new study, along with a similar one from May, suggests looming dangers: People within a vehicle could be tracked using the wireless signals, and they could potentially could be harmed if malevolent hackers learn to exploit or invade a vehicle's control systems from a distance.
"Our research shows that there are multiple risks," says Marco Gruteser, associate professor of electrical and computer engineering at Rutgers University. "Privacy is a problem since every car has these unique fingerprints from tire pressure, and that makes it possible to track movements. But this vulnerability can lead to something more serious."
Hacking a car's wireless systems
---