Why many Iranian-Americans are wary of Tehran, and vice versa
Iranian-Americans have long kept a low political profile in America but, as US-Iran tensions escalate, that is changing. They are worried not only about war, but also about possible reprisals against them from Iran.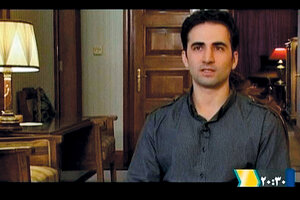 Reuters TV
When, in early January, Iran sentenced Arizona-born Iranian-American Amir Hekmati to death for allegedly spying for the CIA, the case cast a spotlight on a prosperous American community that had long lived under the radar. Not anymore.
With US-Iran tensions rising over recent months to what some fear is the brink of war, a community that long shunned politics in favor of professional and academic advancement is ramping up its profile.
And signs are growing that the Iranian regime has taken notice and is acting to chill the trend. Activists in the United States cite the Hekmati case, but also warnings in the form of Facebook and other electronic messages sent to Iranian-Americans who have gone public with pro-democracy views.
Even the mysterious mid-January murder in Houston of a young Iranian-American woman, Gelareh Bagherzadeh, who had converted to Christianity and taken up the cause of human rights in Iran, has some Iranian-Americans wondering who is behind a killing that has stumped police. She was shot in her car five days after Iran vowed to retaliate for the killing of a nuclear scientist in Tehran.
---