Must Florida pay for felled citrus trees?
Homeowners suing the state say its disease-prevention efforts destroyed thousands of healthy trees.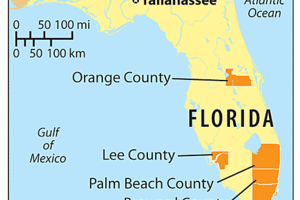 Rich Clabugh
A jury is set to begin deliberations Monday in a case that could cost the Florida Department of Agriculture tens of millions of dollars for cutting down backyard citrus trees over the objections of homeowners.
At issue in the three-week trial is how much compensation the state should pay to 58,225 Broward County residents who lost 133,720 orange, grapefruit, tangerine, lemon, and lime trees in a controversial program aimed at preventing the spread of citrus canker disease.
The case is being closely watched because it is the first of five class-action lawsuits seeking full compensation from the state government for its canker eradication program. More than 577,000 backyard citrus trees were destroyed from 2000 to 2006 in Broward, Miami-Dade, Palm Beach, Lee, and Orange counties, although the trees were never determined to have the canker disease.
Instead, state officials ordered that every citrus tree within a 1,900-foot radius of a confirmed diseased tree be cut down and removed. Residents received a $100 payment for the first tree cut, and $55 for each additional citrus tree destroyed.
The state justified the expansive eradication zone as a precaution to bring the canker outbreak under control before it spread to the 65 million trees in Florida's commercial citrus groves.
Homeowners fought the action in court, complaining that their beloved backyard citrus trees were being destroyed without any proof that the trees were, in fact, diseased.
In February, Circuit Judge Ronald Rothschild rejected the Department of Agriculture's defense that it was using the government's police powers to protect the state's food supply from a public nuisance. The judge said the state has the power to remove diseased trees, but that the Florida constitution requires the government to pay "full compensation" when healthy trees are removed as part of the program.
---