A year after Trayvon Martin shooting, is America much changed?
The trend in the states toward liberalized self-defense and gun laws appears to have stalled in the year since unarmed teenager Trayvon Martin was shot and killed in Sanford, Fla. But states that already had such laws have stuck with them.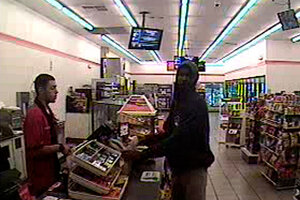 Courtesy of George Zimmerman Legal Case/Reuters
A year ago Trayvon Martin made a fateful decision: to take a break from the NBA all-star game on TV and kick down to the corner convenience mart, where he bought a Snapple and a bag of Skittles.
The lanky 17-year-old never returned to the home where his dad was staying in Sanford, Fla. An armed neighborhood watchman had targeted Trayvon as suspicious as he walked back from the store that evening, confronted him, and, after a tussle, killed him with a close-range gunshot to the chest. It wasn't until the next morning that Trayvon's father, Tracy Martin, learned what had happened to his missing son.
The death of Trayvon, an African-American, became major national news after Sanford police declined to charge his shooter, citing Florida's self-defense laws, and the teenager's disbelieving parents began lobbying for justice. It would spur, in the year that followed, a state reversal of the Sanford police decision not to arrest the shooter, a closer look at liberalized gun laws, and a hiatus on new state laws sanctioning lethal force to perceived threats.
"For years when permissive gun laws were being enacted, gun control advocates said, 'This will lead to people shooting people for no reason,' and, the truth is, studies do not back up that argument," says Adam Winkler, a constitutional law professor at the University of California, Los Angeles, Law School. "But what we suddenly had was a big, high-profile incident that seemed to suggest that's what happened – that people roaming around with guns are a danger to everybody, including an innocent kid walking around with Skittles."
---