China spy case? Civilian with Top Secret access provided info, US charges.
An employee of a defense contractor at US Pacific Command in Hawaii, a civilian with Top Secret security clearance, is charged with providing classified information to a suspected Chinese spy.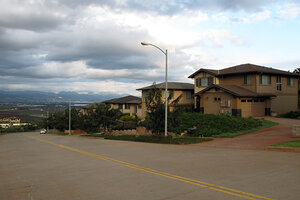 Oskar Garcia/AP
A civilian employee of a defense contractor at US Pacific Command in Hawaii has been arrested and charged with providing classified defense information to a woman half his age who investigators suspect is a Chinese spy.
Benjamin Bishop, 59, was arrested last week on charges that he communicated US national security secrets to the 27-year-old woman, a citizen of the People's Republic of China.
The charges against Mr. Bishop come against the backdrop of deepening, and increasingly public, US suspicions directed toward China's government over its knowledge of, or participation in, cyberattacks against the US and American businesses. According to US officials, cybersecurity was a topic of discussion between US Treasury Secretary Jack Lew and China's new president, Xi Jinping, in Beijing Tuesday.
According to federal court documents, Bishop and the woman, who was in the US on a student visa, met at a conference in Hawaii concerning international military issues.
Investigators say the two had maintained an intimate, romantic relationship since June 2011. The woman was not identified by name. Agents refer to her in documents as "Person 1."
"Based on my training and experience, PERSON 1 may have been at the conference in order to target individuals such as BISHOP who work with and have access to US classified information regarding PERSON 1's purported interests," FBI counterintelligence officer Scott Freeman wrote in a sworn affidavit.
Bishop, a former US Army officer, was arrested at his office on Friday without incident. He appeared in federal court on Monday. Prosecutors are asking that he be held without bond prior to his trial.
Bishop has held a Top Secret security clearance since 2002.
Agents say Bishop told the woman details of the planned deployment of US strategic nuclear systems, and the ability of the US to detect low and medium range ballistic missiles. He also told her details concerning the deployment of US early warning radar systems in the Pacific Rim, and the proposed deployment of such systems, investigators say.
---