"Republicans for Obama" launches Tuesday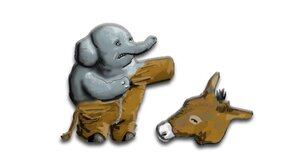 Jacob Turcotte
Even though the man is on vacation, the news from the Obama campaign keeps on coming.
It's common for a campaign to announce the formation of a group from the opposing party banding together to support their candidate.
And it always makes for good press because it appears counter-intuitive. "How can people from the same party endorse the other candidate? Their own party's candidate must be horrible!"
That's the game. Make it appear that one candidate is so awful that people who would normally pledge allegiance are jumping overboard.
It happens every campaign. Perhaps you remember Democrats for Bush four years ago. Or Republicans for Kerry. Here's a gem – still on the web and looking its age, an old Republicans for Bill Clinton site. And a campaign can always get press out of it – especially if there are prominent individuals involved.
It happened again this morning. And as Ben Smith over at Politico astutely points out, the timing isn't so surprising either:
One of the challenges of the week for Chicago is finding a way to control the news cycle without the candidate. Today's answer: "Republicans for Obama."
Former Iowa Congressman Jim Leach, former Bush foreign policy advisor Rita Hauser, and former US Senator Lincoln Chafee of Rhode Island announced their support of Obama and the formation of "Republicans for Obama."
---