Campaign ad watch: McCain and the use of humor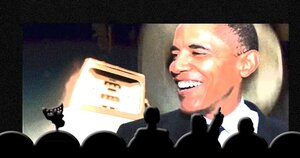 Jake Turcotte
Now that the first forum between the two candidates is over and we head toward the two conventions, will we see a change of tone in campaign advertising? Or will we see more of the same?
As part of a continuing series, we will speak to individuals from both parties and ask them about current campaign ads, trends and how they would advise the campaigns.
Up first, Dan Schnur. Schnur was the national director of communications for Senator John McCain's 2000 presidential campaign. Schnur is now the director of the Jesse M. Unruh Institute of Politics at the University of Southern California.
Q: Who is winning the advertising game so far?
Schnur: If you would have asked me three weeks ago, I would have said Obama but this latest round of McCain ads has really redefined the playing field.
Q: When you saw the first McCain "celebrity" ad, what was your impression?
Schnur: I will admit that I misjudged the first one, but when I saw the follow-up that talked about Obama's celebrity without the references to the two girls [Paris Hilton and Britney Spears], I realized how effective it was.
---