McCain's VP pick - Palin? Yes! No! What?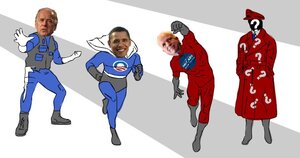 Jake Turcotte
Rumors are swirling in media land about McCain's forthcoming VP pick.  The same old names are out there:
Pawlenty, Romney, Lieberman, Ridge and Palin.
Palin?
Our friend Andrew Malcolm over at the LA Times brings up a longshot as a possibility this morning.
Another rumor has a chartered plane from Alaska landing a while ago near Dayton, Ohio. If true, that could mean McCain's selection could be an outside-the-box game-changer: picking Alaska's first female governor, Sarah Palin, a 44-year-old mother of five and political maverick in her own right, who went against her state's GOP establishment in recent years to drive a series of reforms through.
Not so fast 
---