Stars, famous and not-so-famous, descend on DC for huge inaugural parties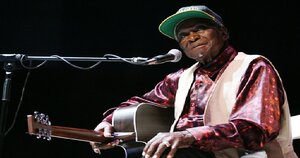 krtphotos/newscom
Hey, remember all the hub-bub last September when Barack Obama flew out to California and went over to Barbra Streisand's house? All the big-time Hollywooders were there and John McCain went gaga.
"He talks about siding with the people just before he flew off to Hollywood for a fundraiser with Barbra Streisand and his celebrity friends," McCain said. "Let me tell you, my friends: There's no place I would rather be than here with the working men and woman of Ohio."
What a party
Well, those celebrity friends are back - big time. Except now they are going out to Barack Obama's new house. Or at least bringing with them one heckuva house-warming party.
---