Sunday morning show lineup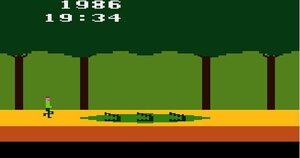 shnsphotos/newscom
It's the first week of President Obama's administration, and newly-minted White House staffers aren't that happy with their digs.
It's not so much the job, it's the technology. They miss the state of the art, entrepreneurial, free-wheeling spirit of a campaign.
Instant messaging? Nope. Wireless. Nope. Private email. Nope.
Welcome to the White House!
Atari
One staffer likens the predicament to the difference between an X-box and an Atari.
Although the technology has changed in the past few years, we wanted the same things at the Bush White House. Didn't get it. But we did eventually get Microsoft Outlook and flat screen monitors.
And hey, President Obama was able to get a BlackBerry (with a lot of restrictions), so that's a move in the right direction.
TV
Well, you still get TV sets, guys. And they'll all be watching the Sunday news shows this morning.
Biden on CBS
We think they'll pay particular attention to Bob Schieffer's Face the Nation. That's where Vice President Joe Biden is heading.
Schieffer says they'll talk about Biden's recent trips to Iraq and Afghanistan and a look ahead to what he sees are the toughest issues.
---