Earth Hour: Limbaugh to turn on Christmas lights to celebrate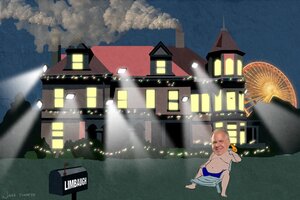 Jake Turcotte
Well, it's about that time.
Darkness is setting in on the East Coast and that means Earth Hour is on its way. This is where you are supposed to turn your lights off for an hour in order to send a message to government leaders that more needs to be done to combat climate change.
And people from all over the world did that today -- from Sydney Harbor in Australia, to the Great Pyramids in Egypt, to a research station in Antarctica.
Many cities across the US are participating. New York, Chicago, Los Angeles, and San Francisco all have events planed. In Boston, the Prudential Center and the Hancock building will power down.
---