Janeane Garofalo says tea parties were for rednecks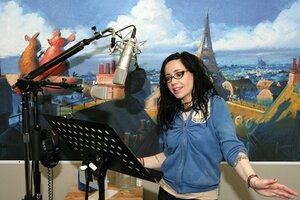 NEWSCOM
Hey, if you participated in one of the 700+ "tea parties" held across the nation on April 15th, guess what?
Actress and former comedienne Janeane Garofalo doesn't like you.
Garofalo appeared on Keith Olbermann's show Thursday night, and with guns a blazing she condemned anyone who participated in the tax and spend protests on tax day.
"Let's be very honest about what this is about," she said. "It's not about bashing Democrats, it's not about taxes, they have no idea what the Boston tea party was about, they don't know their history at all. This is about hating a black man in the White House. This is racism straight up. That is nothing but a bunch of teabagging rednecks."
Olbermann
That's a strong statement. Olbermann's reaction?
He didn't challenge her. Instead he wondered aloud if the network that gave the most coverage to the tea parties -- FOX News -- could survive if this were the case.
"If you spear your television network ... towards a bunch of guys looking who are just looking for a reason to yell at the black president, eventually you will marginalize yourself out of business, won't you?" he asked.
---