NCAA women's basketball: Test your knowledge
Since 1982, the NCAA has conducted a tournament to determine the champions of women's basketball. To gauge your knowledge of the women's game, or just to learn some interesting facts about it, try taking the following quiz.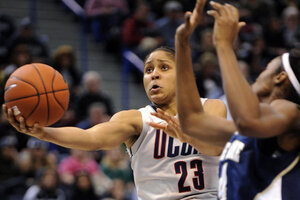 Fred Beckham/AP
Question 1 of 12
1.

Which coaching fixture in the tournament became the first woman to break the $1 million salary barrier?
Tara VanDerveer of Stanford

Pat Summitt of Tennessee

Kim Mulkey of Baylor

Sherrie Coales of Oklahoma