March Madness coaches: a pop quiz
Do you know the coaches who've made NCAA men's tournament history? Here's a short exam to find out.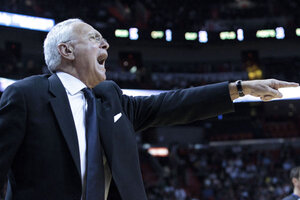 Question 1 of 10
1.

Nolan Richardson, whose 1994 "40 Minutes of Hell" University of Arkansas team won the NCAA championship, most recently coached what team?
Chicago Bulls

Harlem Globetrotters

Morehead State

Tulsa Shock of the WNBA