Reporters on the Job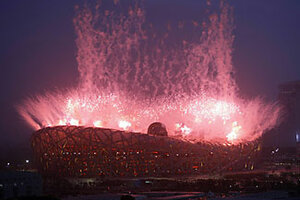 Jason Lee/Reuters
• Déjà vu in South Lebanon: Correspondent Nicholas Blanford arrived in southern Lebanon Tuesday night so that he would be able to get into position early Wednesday morning for the Israeli-Hezbollah prisoner exchange. He booked a room at a hotel in Tyre, a port city about 10 miles from the exchange. It was the same hotel Nick had stayed at while covering the Israel-Lebanon war in 2006.
"I walked through the door for the first time in two years and the owner recognized me. His wife kissed me on the cheek and welcomed me back," says Nick. "I asked if the same room was available. It was. And it was an eerie feeling walking back into the room where I'd spent a long, tense month working on that story."
On Tuesday, after the prisoner exchange, Nick returned to the hotel, an old stone building on the water's edge. "I stepped into my room with the afternoon sun glinting off the Mediterranean, to the same sights, sounds, and smells of two years ago. This was the time when I would return to write, For a moment, I was immediately transported back to that summer of war. "
Survey Says...
• Greatest Russian in History: Czar Nicholas II is leading an Internet poll to be named the greatest Russian in history.
---