New push to free Ingrid from FARC rebels
A French humanitarian mission arrived in Colombia on Thursday to help free high-level hostage Ingrid Betancourt.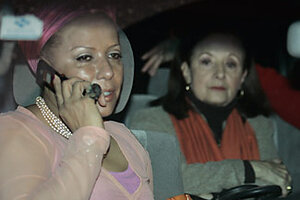 A French-led humanitarian mission to save Colombia's highest-level hostage began Thursday amid persistent rumors that she is near death.
Information emerging from a number of villages on the edge of the jungles of Guaviare Province prompted the French government to send an air ambulance with a medical mission to Colombia to aid Ingrid Betancourt, a French-Colombian politician held for more than six years by leftist rebels.
President Álvaro Uribe said he would suspend military operations against the guerrillas to facilitate the mission, but it was unclear whether the rebels had agreed to allow the medical mission to treat her.
While the mission awaited coordinates to go after Ms. Betancourt, organizers put the finishing touches on plans for nationwide demonstrations Friday demanding the release all hostages. Betancourt has become the international icon for the nearly 40 high-level hostages being held by rebels of the Revolutionary Armed Forces of Colombia (FARC) as political leverage to press the Colombian government for concessions.
But while campaigns demanding her freedom have highlighted the plight of the hostages, it has also made Betancourt more valuable to her captors. "If the FARC let her die, it will be devastating for them, politically," says León Valencia, a political analyst and former rebel of the smaller National Liberation Army. "But it'll also be hard for them to let her go without anything in exchange."
---