Rio+20: Latin American cities on the frontlines
(Read article summary)
A report released in the lead-up to the Rio+20 global sustainability conference says 95 percent of cities in Latin America are planning how to tackle the negative effects of climate change.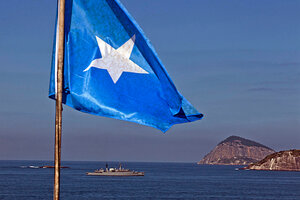 Ana Carolina Fernades/Reuters
Are Latin American cities more forward thinking than the rest of the world when it comes to the consequences of global warming?
That's what a new report from the Massachusetts Institute of Technology (MIT) says, showing that 95 percent of cities in the region are well aware of and planning for the negative effects of climate change. (That compares to just 59 percent of US cities.)
This doesn't mean Latin American countries are actually making concrete plans, but they are doing their homework: meeting with local government environmental offices, conducting research on consequences, and forming task forces and partnerships with NGOs and other local entities.
This flurry of action may not be propelled by a commitment to preparation, but instead by the fact that Latin America is under more pressure than other regions.
Another new report, this one from the Inter-American Development Bank (IADB) in partnership with other organizations like the World Wildlife Fund, shows that Latin America is among the most vulnerable regions in the world when it comes to climate change: It could cost the region $100 billion a year by 2050 if current warming trends hold, the report says.
---