Think you know Japan? Take our quiz to find out.
Japan is an ancient island nation with a rich and varied history. Home to paleolithic peoples, samurai, and robots, Japan has seen competing kingdoms, feudalism, isolation, empire, and a sprint to become one of the foremost economies in the modern world. How much do you know about The Land of the Rising Sun? Put your knowledge to the test in our quiz: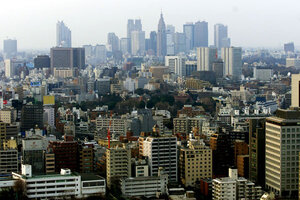 Melanie Stetson Freeman / The Christian Science Monitor
Question 1 of 20
1.

According to the Cultural Affairs Agency of Japan, karaoke is the most widely practiced cultural activity in the country. What does 'karaoke' mean?
A portmanteau of Japanese words for 'aspiring' and 'greatness'

A portmanteau of Japanese words for 'empty' and 'orchestra'

The Japanese word for 'public embarrassment'

A portmanteau of Japanese words for 'singer' and 'joy'