Indonesia: In this playland, kids pay to work
(Read article summary)
In Jakarta, Indonesia, a playland lets kids pay to enter its miniature city and work jobs from firefighter to tattoo artist.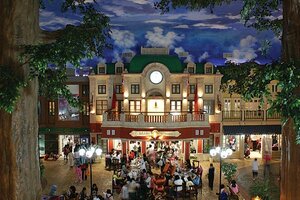 Courtesy of KidZania
• A local, slice-of-life story from a Monitor correspondent.
JAKARTA, INDONESIA – Its fake cobblestone streets, embedded with loudspeakers that pump in catchy pop tunes, remind one of Universal Studios or a children's version of a Las Vegas casino.
But KidZania, a children's theme park in a shopping mall in Jakarta, aims at more than just entertainment. The made-for-kids miniature city teaches children everything from banking to governing to negotiating wages.
After purchasing a boarding pass at the mock AirAsia counter, children receive a passport that allows them through security. A $7.50 ticket buys five- or seven-hour blocks of time to spend roaming the streets of KidZania.
The city includes 70 shops and more than 100 professions, ranging from factory worker to firefighter to tattoo artist. KidZania has a hospital where kids can change Pigeon-brand diapers and a Pertamina gas station where they can show off their Honda driver's licenses.
---